Areté Singers Mistletoe Carolers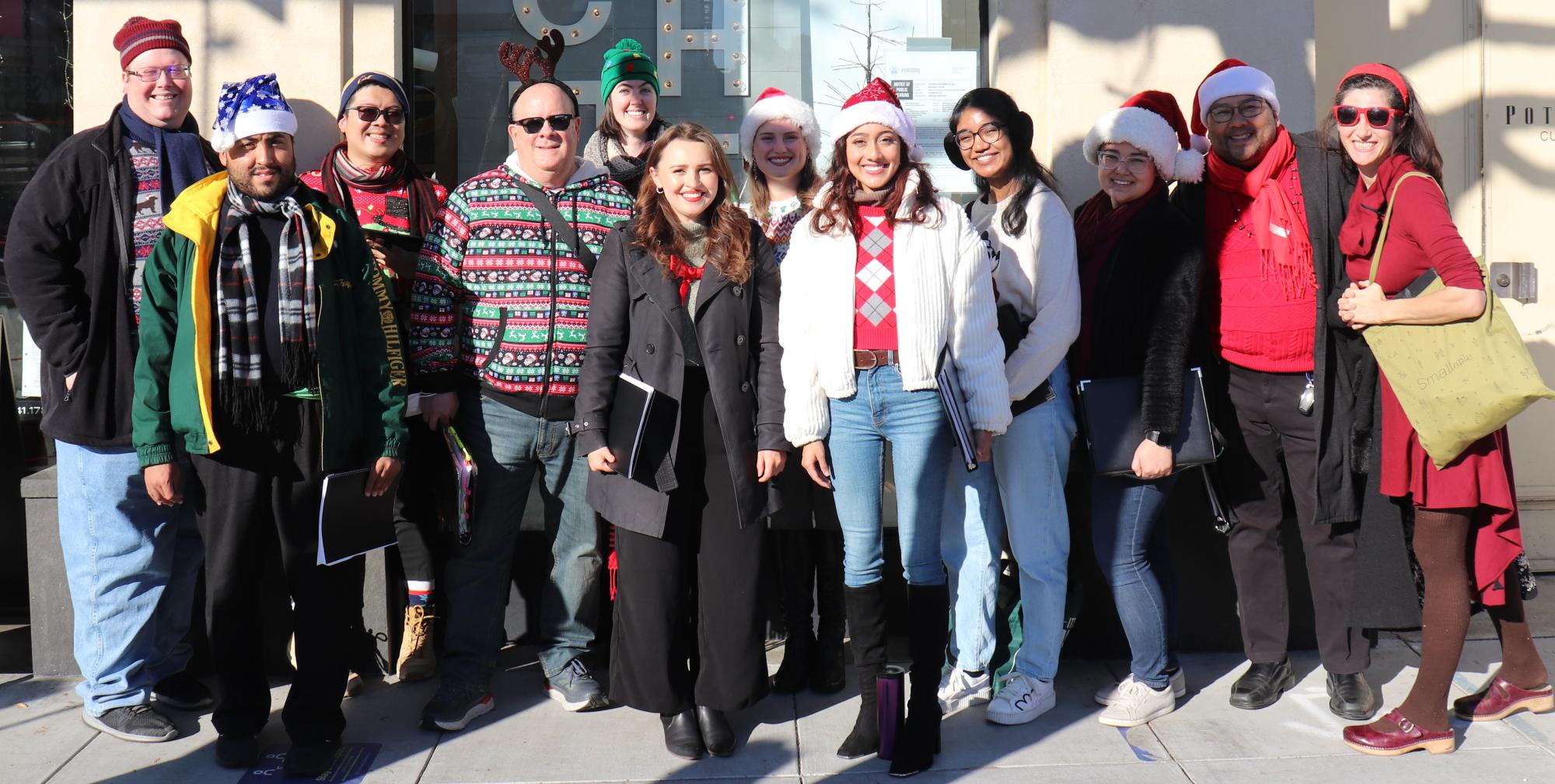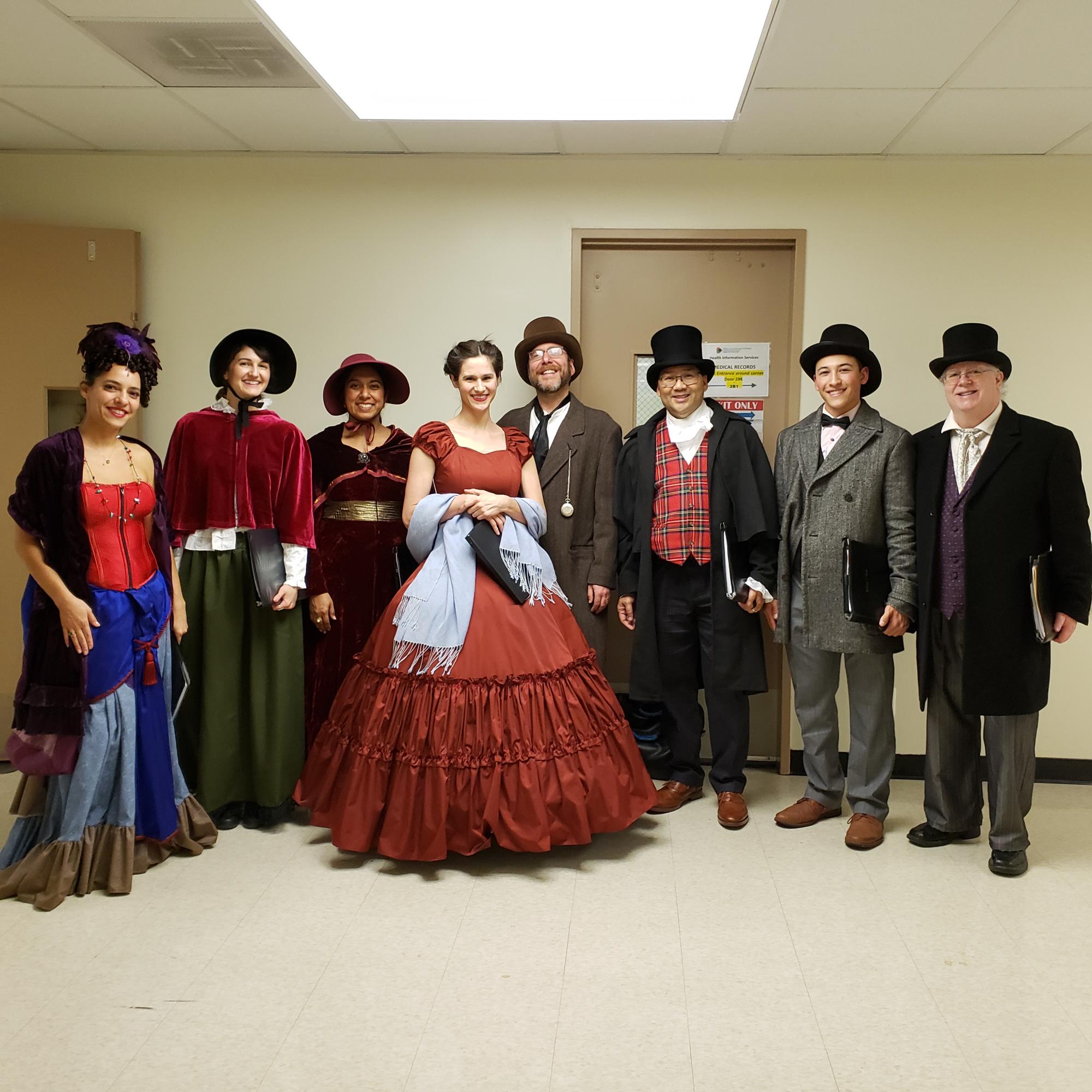 Areté Singers Mistletoe Carolers is the premier holiday and caroling organization in the San Francisco Bay Area. Since 2016, from our home base in the San Francisco East Bay we have performed in Healdsburg to the north, Oakdale to the east, Monterey to the South, and of course, San Francisco, to the west, creating joy at holiday events, private parties, and municipal tree lightings. We bring energy and fun with us wherever we go with laughter and smiles from our appreciative audiences. With a cadre of over 50 singers, we can deliver a costumed ensemble appropriate for the occasion. Whether dressed in Dickensian-era costumes, ugly Christmas sweaters or formal party attire, we can fit into any event with ease.
Our singers are professional performers from San Francisco Opera, San Francisco Symphony, Livermore Valley Opera, Festival Opera, San Jose Opera, regional professional choruses and church choirs. We are music teachers, nurses, technologists, engineers, real estate agents, administrators, students and retirees. Our repertoire consists of over 60 traditional and contemporary arrangements of the more popular holiday songs. If you have a special request, we can make that happen as well with our resident composers and arrangers.
For more information, email MistletoeCarolers@AreteSingers.com.
FOR SINGERS
Singer qualifications and skills requirements:
Engaging performance
Excellent sight-reading
Ability to sing in trio, quartet, and small ensembles
Blend with other singers
Love singing carols and holiday songs
Professional behavior and attitude
Holiday Costumes (required)
Dickens Costume (optional)
To apply, please click on the Singer Application